Anne is as passionate about her philanthropic concerns as she is about the art of real estate.
Philanthropic Affiliations
Anne is a passionate real estate broker, mother, and philanthropist. Her impressive real estate business fuels her charitable activities which range from helping people with paralysis, to supporting educational opportunities for women, to bringing hope and educational support to refugees in Africa. Anne's primary philanthropic work is her Mahama Project which is her personal support and educational program for Burundian refugees, which she began in late 2015 after a trip she made to the Mahama Refugee Camp in Eastern Rwanda, when she was writing a story to raise awareness of the exploding refugee crisis happening in Burundi. Since then, her Mahama English Club (MEC) project has helped hundreds of adolescent refugees learn English language, technology, and social media. During her annual 3-week visits to Mahama Camp, she brings educational supplies and teaches with program volunteers.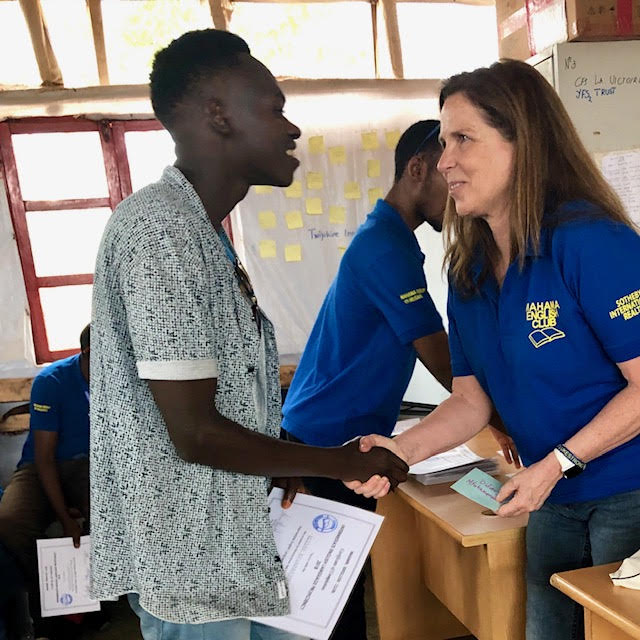 In 2017 and 2018, she also ran an eye care clinic at Mahama and brought in an ophthalmologist with a full array of medical instruments to provide comprehensive eye evaluations for over 700 refugees. Prescriptions for cataract surgery, allergies, and other eye conditions were provided and hundreds of free prescription and reading glasses were provided.
Anne is truly dedicated to Helping People Achieve Their Dreams.
Anne is one of Scarsdale's most respected real estate agents for her top performing real estate skills as well as for her serious philanthropic commitments.